Using the CSUF library to access articles which were published in print journals, but which are also available online:
Go to https://www-worldcat-org.lib-proxy.fullerton.edu/advancedsearch (you will have to login if you are off campus). Do not use the library's catalog – worldcat is the more reliable tool.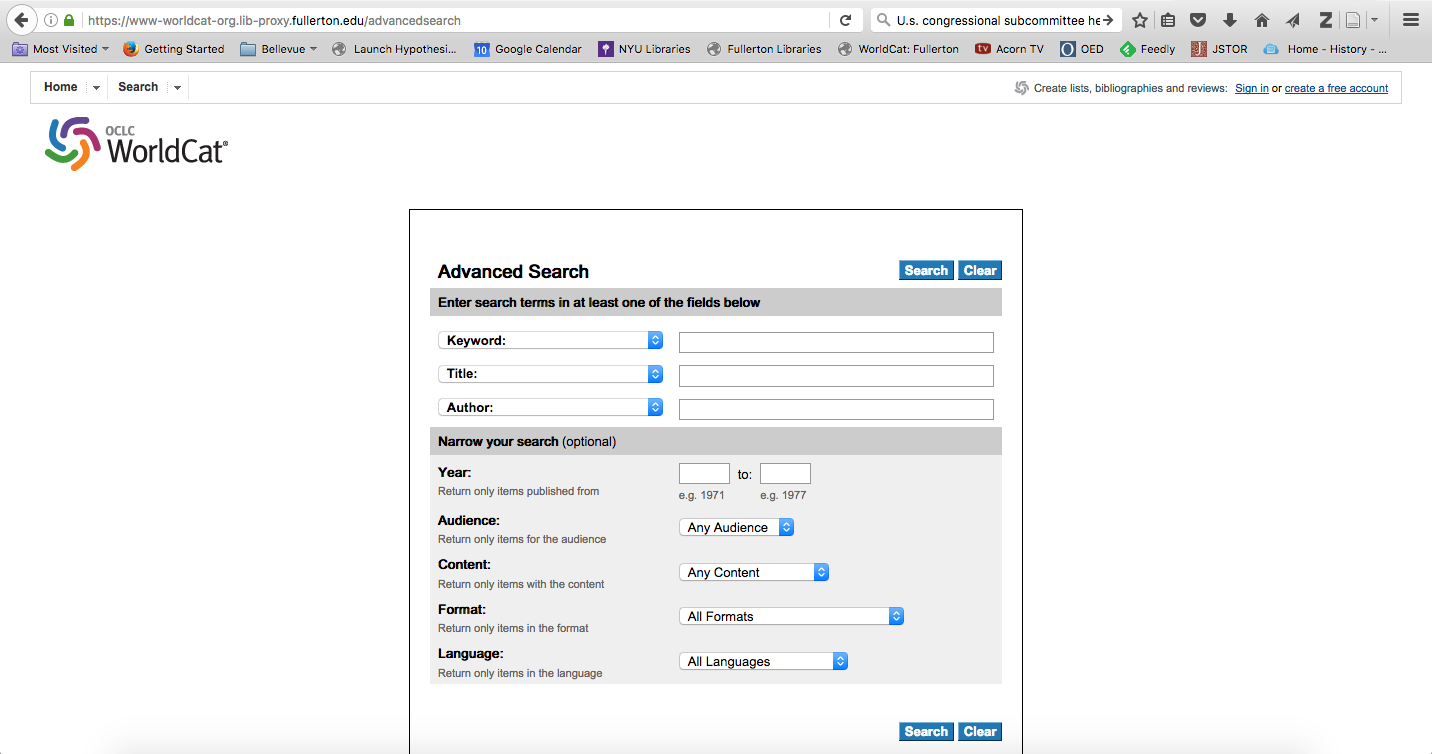 Enter as many search terms as you can – in this case, author and article title. protip: putting quotation marks around a phrase both in library catalogs and in other internet searches) searches for the whole phrase instead of individual words.

Click on one of the titles provided to you by Worldcat.

Click the "Find It @ Pollak Library" link.

Click the "Full Text Online" link. Sometimes there will be more than one option (for example, to access the article through JSTOR or ProQUest). For the time being, ignore the list of articles below the link – they helpfully suggest related readings, but don't matter for us right now.

Click on the "download pdf" link to save to your computer.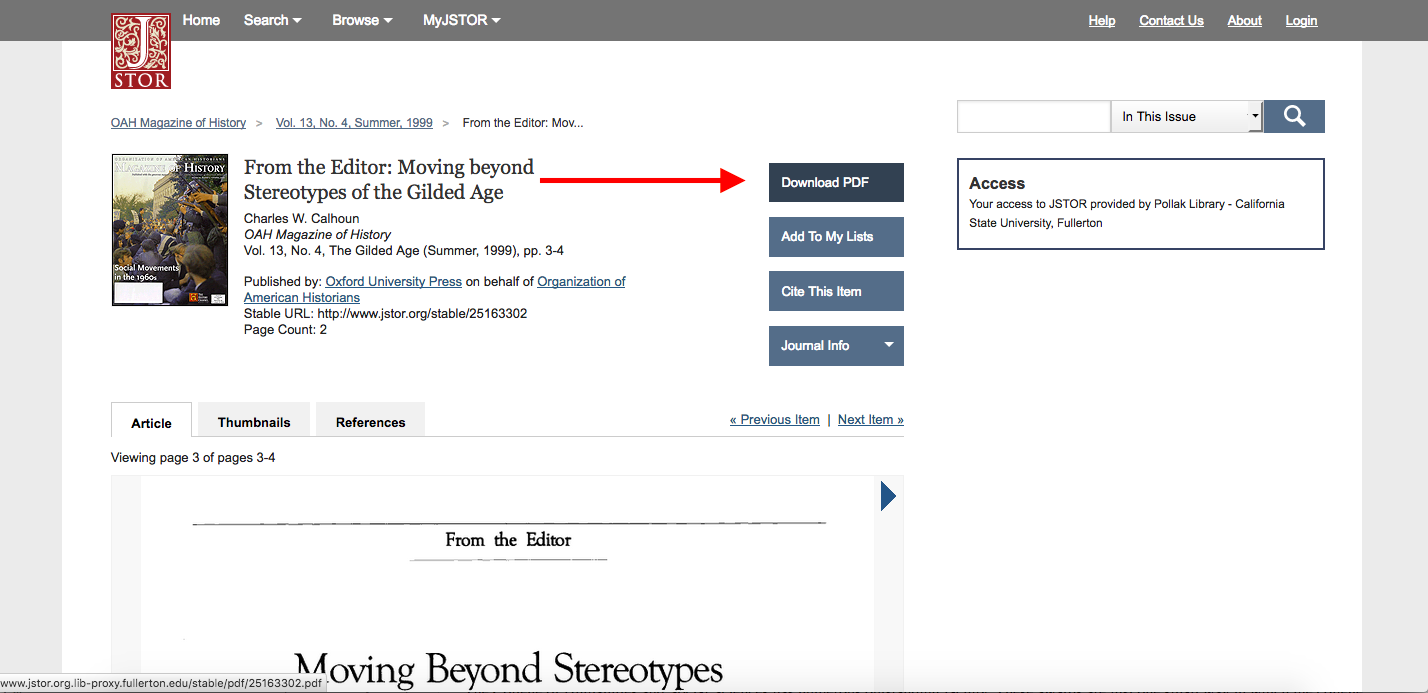 Print and bring to class!
Finding scholarly articles @CSUF